Twice a year since 2010 the Nissui Group has been carrying out the "Cleanup Campaign," activities to clean up the areas surrounding the Group's domestic business locations around the country. In the advance information given prior to the cleanup , the participants learn that litter could potentially flow into the rivers and reach the ocean and that this activity is not merely a cleanup exercise but a way to prevent litter from flowing into the ocean, and are made aware of the relationship between this activity and Nissui's business.In FY2021, due to the impact of the spread of the new coronavirus, the entire group did not participate in the program, but 121 people from 10 business sites took part, picking up a total of 279 kg of trash.
Cleanup Activities in outside Japan
Nissui Group companies in outside Japan are also carrying out activities to clean up the areas surrounding its business locations.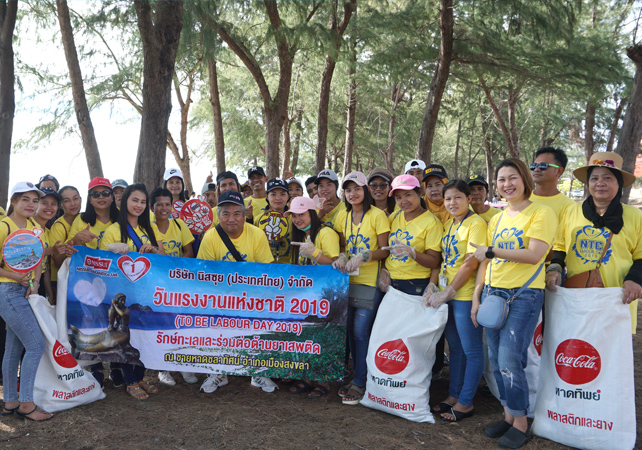 Nissui (Thailand) Co., Ltd. (Thailand)
Salmones Antártica S.A. (Chile)